How to Minimize Student Loan Debt
Need help finding aid for college?  Try the College Money Pros.
The College Money Pros help families at all income levels find more money for college – even high income families.
The College Money Pro help applicants get accepted into the best school based on their situation.
The College Money Pros Help families to qualify for more scholarships, grants and financial aid.
The College Money Pros help preserve your retirement assets for retirement.
The College Money Pros provide a holistic and comprehensive approach to the paying for college as well as helping your family access financial aid & merit scholarships. Their goal is to make college affordable for families of all income levels including middle to high income parents who've been told they make too much money to qualify. As parents of high school and college students, they understand the challenges parents face during this complicated process. They know this process can result in many sleepless nights. Let the professionals at College Money Pros become your sleeping pill. Call them to schedule your strategy session.
How to Minimize Student Loan Debt
More students graduate each year with excessive student loan debt.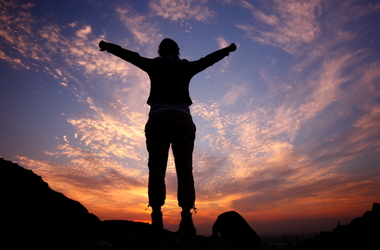 Try to avoid overborrowing for your college education. Do not treat loan limits as targets. A good rule of thumb is that your total education debt for your entire college education should be less than your expected starting salary after you graduate. Ideally, your student loan debt should be less than half your expected starting salary. Other signs of over-borrowing include borrowing more than $10,000 for each year in school or needing to borrow private student loans.
Read the rest here.
Consider Return on Investment
College ROI Report: Best Value Colleges
With the average college student graduating with almost $30K in student loans, prospective college students, parents and policymakers are all trying to better understand the value of college education in the job market.
Read more here.
Payscale.com is a login access site. You will have to create your own login to fully access the site.
Avoid Overpaying For College
Knowing the salary range is key to not overpaying for education.
People with college degrees consistently have much lower unemployment rates than people who graduate high school but don't finish college. And job prospects are truly grim for people who don't finish high school. But unless you are independently wealthy or can run a fast 40-yard dash, you are increasingly likely to need to take on a crushing mountain of student-loan debt in order to get that college degree.  The catch 22 of all of this is that just because you have a degree doesn't mean you will have a good salary.
The best way to ensure that you don't overspend for college is to ensure that what you spend on college is in-line with what you pay for college.  That means you should know what the job you are preparing for pays, and understand whether or not you will be able to earn back your investment in five years or less.
Read the rest here.
College rankings inflation
Are you overpaying for prestige?
There are also a number of expectations built into college choices that need to be unpacked.  Most people presume that going to an Ivy League College. But the statistics don't bear that out.  Out of the Fortune 500 CEOs, less than 30 graduated from an Ivy League School, including Howard Schultz, the CEO of Starbucks, who is a Northern Michigan University alum.
The ranks of the top-tier schools are growing, without any evidence that these schools' instructional quality is increasing. Inflation in the number of applications each student submits means that each school seems more selective, and inflation in students' high school GPAs means that their accepted student bodies appear more accomplished. This false sense of exclusivity allows top-tier schools to raise their tuition, knowing parents and students are willing to pay more for the sake of access to the perceived prestige of these institutions.
Read more here.
Early college dual enrollment offers students a head start

Early College is where students take classes at the college and earn college credit only. Dual Credit is where they take classes in their high school earning credit for both college and high school. People often ask, "Aren't dual credit and Early College the same thing?" The simple answer is no. The concurrent enrollment programs differ in their approach to preparing students for postsecondary success. Dual enrollment has as its primary practical purpose the acquisition of college credits while in high school, which will save both time and money for the young people who desire to pursue higher education.  Click here for a state by state analysis of options.
Scholarship Search Engines
If you can't write a check for tuition and expenses, there are three ways to pay for college.  Scholarships, Grants and Student Loans.  Scholarships and grants are preferable to student loans because neitehr scholarships nor grants have to be paid back.  But finding scholarships or grants isn't easy.  In fact, searching for scholarships can be like looking for a needle in a haystack. The online information online is outdated and scattered. Now There is a search engine that can help you find scholarships.  One such resource is My Scholly.  My Scholly helps college students find scholarships.  There is a small fee involved.  Find MyScholly.
A free search engine resource for finding scholarships for college is Fastweb.  Fastweb has a wealth of information for finding scholarships.  The good news is that Fastweb is free!
The College Money Pros